Our 
Michigan Divorce Lawyers 
represent individual in Divorce and related family issues in all counties that are within the State of Michigan including 
Detroit
, 
Dearborn,
 Dearborn Heights, 
Ann Arbor
, Allen Park, Albion, Lincoln Park, Brighton, Howell, Saline, Monroe, Blissfield, Romulus, Southgate, 
Wyandotte
, Livonia, Dearborn, 
Westland
, Lansing, East Lansing, Okemos, 
Warren
, 
Sterling Heights
, Roseville, Eastpointe, Warren, Oak Park, Hillsdale, Inkster, Ferndale, Hazel Park, Whitmore Lake, Plymouth, Farmington, Trenton, Flat Rock, Tecumseh, Clinton, Chelsea, 
Novi,
 Garden City, Inkster, 
Taylor,
 Livonia, Redford, 
Southfield
, 
Troy
, Northville, South Lyon, Milan, Brooklyn, Melvyndale, 
Ecorse
, Belleville, 
Canton
, 
Wayne County
, 
Oakland County,
Washtenaw County,
 Monroe County, 
Macomb County.
 The information contained herein is not legal advice. Any information you submit to us may not be protected by attorney-client privilege. An attorney responsible for the content of this Site is M. Zaher, Esq., licensed in the State of Michigan with offices at 18551 W. Warren Ave., Detroit, MI. 48228. All or some photos shown depict models and may not be actual attorneys or clients.   We are expressly disclaim all liability in respect to actions taken or not taken based on any or all the contents of this website. We reserve the right , at our sole discretion, to change, suspend, or discontinue all or any part of this website or the content at any time without prior notice or liability. 
Can I get divorced in Michigan if I was married in another state?

Can I still get divorced in Michigan if either my spouse or I no longer live in Michigan?

Does the mom automatically get the kids?

Can I get a divorce even if my spouse doesn't want one?

Southfield Location

24300 Southfield Rd,  Ste 210

Southfield,  MI.  48075

1(248) 281-6299

Detroit Location 

18551 W. Warren 

Detroit,  MI.. 48228 

(313) 982-0010 

Web:          www.advantalaw.com 

Email:        Lawyers@zaherlaw.com

Main Line:  1-313-982-0010 

Fax        :    1-248- 864-8554

Locations:   Detroit & Southfield

Parking   :   Free 

​Lawyers  :   Available  7 Days A Week  

Monday         09:00 AM - 05:00 PM

Tuesday        09:00 AM - 05:00 PM

Wednesday   09:00 AM - 05:00 PM

Thursday       09:00 AM - 05:00 PM

Friday           09:00 AM - 05:00 PM

Saturday       By Appointment 

Southfield Location

24300 Southfield Rd,  Ste 210

Southfield,  MI.  48075

1 (248) 281-6299

Michigan No-Fault Divorce made breaking up easier to do, passing a no-fault divorce law that stands to reduce long, cutthroat court battles over who's to blame when marriages fail. So, Infidelity? Mental cruelty? These, along with other fault-based grounds are not applicable in Michigan. The only grounds for dissolving a marriage that you need to show in court called "irreconcilable differences".

Even we have no-fault divorce, our attorneys can help in situations where neither party is at fault for the divorce, division of property can be determine for any number of reasons including Infidelity, mental cruelty and spousal abuse. There are other factors including:

Disparity of earning power of the spouses and their ability to support themselves, including age, education, business opportunities and future employ ability of each spouse

One spouse's waste of marital assets

Health of the spouses

Which spouse was granted custody of the children

Debt and liabilities

The effort of each spouse in the creation of marital property, or in its increase of value

Tax consequences of the division of proper

The Divorce Process

Either spouse may initiate a no-fault divorce by filing a complaint. The plaintiff spouse must stated in her/his compliant that the marriage is "forever broken" and there is no hope of reconciliation. The divorce itself is normally filed in the circuit court for the county where the defendant spouse lives. If the defendant is not a Michigan resident, however, the plaintiff may file in his or her own home county.

High Level Experience in High Asset Divorce

In Michigan, division of marital property follows the rule of equitable distribution. In very general terms, marital property describes either assets acquired during the marriage from earnings during the marriage, or assets acquired because separate property was transmuted or commingled.

Marital property must be divided in all Michigan divorces. In order to divide marital property, a court must identify what marital property exists, classify the property as either marital or separate, value the assets, and divide the property equitably. In determining what is marital property, the details (and documents) matter a great deal.

We are Divorce Lawyers in Southfied, MI. Our specialist senior divorce lawyer hourly rates are comparably lower than those in most other central Detroit firms which is potentially a more economic option over the long term if you want your case handled by a lawyer with genuine practical experience call us. We handle

• Divorce in Michigan

• MI Child Custody

• MI Child Support

• MI Spousal Support

•Division of Property in (MI)

•Division of Debt

•Legal Separations in MI

•Domestic Partnerships

•Pre-Nuptial Agreements

•Post-Nuptial Agreements

•Annulments

•Post Judgment Modifications in Michigan 

•Settlement Agreements

•Divorce Mediation

We serve Detroit, Wayne, Oakland, Macomb, Livingston & Washtenaw counties (MI) 

Experienced Divorce Lawyers 

We value our clients MORE than anything else

Our attorney focuses on educating our clients on their rights and their goals for the future.

If you or your spouse have made the decision to dissolve your marriage or you are seeking child support from an ex-spouse, it is important to have an advocate by your side that protects your rights as well as the rights of your family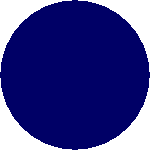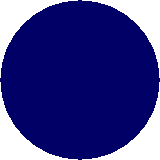 We Handle Divorce For Business Owners, Professional And Corporate Leaders

 Valuing and Dividing High Value Assets

There is a lot at stake in a high asset divorce. To know just how much is at stake, your marital assets must be appraised. We work with financial specialists to accurately value our clients' assets including:

  Business Interests

  Investments 

  Vacation homes

  Rental properties

  QDROs, Pensions, 401(k)s

  Real Estate 

  Stock Portfolios

  Vehicles and Boats

  Jewelry, Artwork, and High-End Furnishings

Helping You With All Issues in Your Divorce

If you have financial support and property division issues, we will handle your case professionally and with compassion. If you or your spouse is contesting the value of marital assets, our accountants can analyze the value of pensions, retirement accounts and other assets in order to determine asset pension division and other alimony issues.

If you are a spouse who needs alimony during and after the divorce proceeding, we will make sure your needs are met and your interests are protected. If your children need support, we will make sure their needs are taken care of. If you believe you are paying too much in child support, and wish to have more time with your children, we will work on devising a fair and equitable arrangement.

Focusing on the Important Components: Family

We fully support our clients and become advocates on their behalf, so their rights are protected as individuals and parents.

Save Up To 40% Off On All Michigan Divorces With Us 

Boutique law firm with excellent reputation  





Serious Divorce Cases

Deserve Serious Lawyers

Our attorneys understand that selecting your Family Law attorney is an important decision. Put our experience to work for you.

Experienced Divorce Lawyers 

Free, Private Consultation | Get the Advice & Info You Need

Name: 

Your Phone:

Your Email: 

Your Zip code: 

Message: